Irvine Mobile Truck Repair Co. Services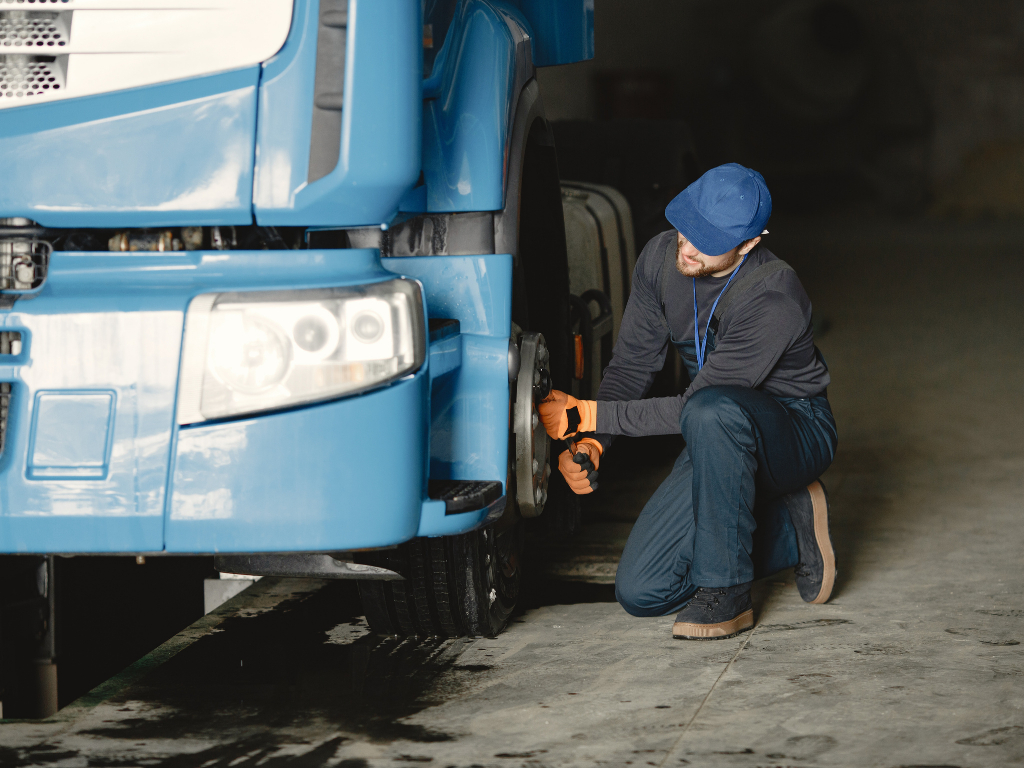 Irvine Mobile Truck Repair Company offers big rig repairs plus so much more. We are a complete one-stop service shop that can provide you with everything you need to keep your fleet of vehicles running smoothly. Our services include:
Truck and trailer repairs

DOT inspections

Mobile truck and trailer repairs

Preventative maintenance programs

Fleet management services 

24/7 roadside assistance
These are just to name a few. Call us today at 949-997-3945 to find out more about Irvine mobile truck repair services.
We Bring Our Team To You
It doesn't matter if you have one truck or a hundred, we will come to you. We understand that it can be difficult and costly to have your vehicles towed to a service center. This is why we offer our mobile truck and trailer repair services. We will come to you, anywhere in Orange County, and provide you with the same high-quality service that we would at our shop.
DOT Inspections
As a trucking company, you are required to have your vehicles inspected by the Department of Transportation (DOT) on a regular basis. At Irvine Mobile Truck Repair Company, we can take care of this for you. We will perform a thorough inspection of your vehicles and make sure that they are up to DOT standards.
We have a full checklist of boxes that need to be checked off during a DOT inspection, and we will make sure that your vehicles meet all the requirements.
Preventative Maintenance Programs
We know how important it is to keep your trucks and trailers in good working order. This is why we offer preventative maintenance programs. These programs are designed to help you avoid costly repairs down the road. We will work with you to create a customized preventative maintenance program that fits your needs.
Fleet Management Services
If you have a fleet of vehicles, we can help you manage them. Our fleet management services include:
Vehicle tracking

Driver management

Maintenance scheduling

Fuel management

Dispatching 
Nothing gets broken or missed. No one gets left behind. You can focus on what you do best and leave the fleet management to us.
24/7 Roadside Assistance
We know that trucking is a 24/7 business. This is why we offer 24/7 roadside assistance. If you have a breakdown or accident, we will be there to help. We will tow your vehicle to our shop and get you back on the road as quickly as possible.
Tire Changes For Cabs And Trailers
We know that changing tires can be a difficult and dangerous task. This is why we offer tire changes for cabs and trailers. We will come to you and change your tires quickly and safely.
Outside tires take about 10 minutes, whereas inside jobs go more along the lines of 20-30 minutes. In either case, you can be sure that the job will be done right.
Truck and Trailer Repairs
We offer complete truck and trailer repairs. We can fix anything from minor repairs to major overhauls. We have a team of experienced mechanics who are qualified to work on all makes and models of trucks and trailers.
These are just some of the services that we offer at Irvine Mobile Truck Repair Company. Call us today to find out more. We are here to help you keep your trucks and trailers on the road.
Call us when you need us at  949-997-3945.